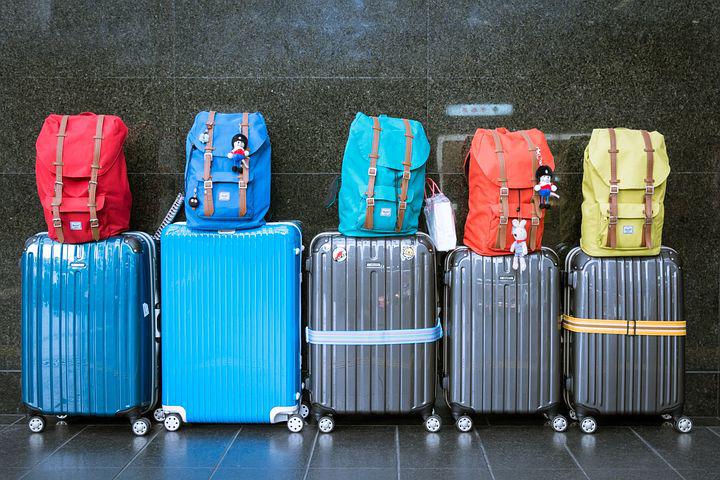 07 Aug

10 money-saving travel tips that actually work….

You don't have to have lots of money to travel, if you know how to maximise your funds. Get more bang for your buck on your next trip with these money-saving travel tips.
1. Travel in low season
Prices jump up considerably during the school holidays. And it's not just the summer you should avoid – don't forget that Easter, Christmas and the two half-term holidays are also likely to be more expensive. Travelling out of season will mean cheaper flights and less busy destinations.
2. Broaden your travel horizons
Booking the right destination can be the difference between an expensive holiday and an affordable one. For example, if you want to go on a ski holiday, avoid the glitzy slopes of France and Italy and try out lesser-known resorts in Bulgaria or Slovenia, which both offer great skiing at a fraction of the price of their more expensive neighbours.
Also, do some research into destinations where your home currency goes further. Backpacker favourites like Mexico, Thailand and Vietnam offer a good exchange rate and the option to feel more relaxed when you're there.
3. Be flexible
The price of flights can vary considerably depending on the month, day and even time you travel, so do your research and be flexible. Spoiler: weekends tend to be more pricey, so book off your annual leave wisely.
Since COVID, many airlines are offering travellers fee-free flight changes or cancellations. Search for flexible flights to make sure you book a flight that can be switched if travel restrictions change unexpectedly, which can otherwise lead to unplanned costs.
4. Consider the long way round
If you're not in a rush to reach your destination, consider a flight with a stopover, as indirect routes are often cheaper. It's also worth checking the various airports in your region, as one might offer a cheaper fare.
5. Pre-book airport parking
If you need to leave your car at the airport, book your parking well in advance. And check out all your options – valet parking might sound like an expensive choice but could actually work out cheaper than a short stay car park, especially if booked in advance
6. Beat the baggage fees
Travelling light is a great way to avoid baggage fees and back problems! No matter where you're travelling, you only need enough items to see you through a week. If you really can't bear to leave behind that bulky jacket you swore you'd use, then you can avoid having to pay unexpected excess baggage charges at the airport by weighing your luggage before you leave home
7. Stay in local neighbourhoods
If your hotel room has a view of the Eiffel Tower, chances are it's going to be overpriced. We recommend that you opt for a hotel outside the typical tourist enclaves. This will mean you can still enjoy all the famous attractions during the day, but retreat to the local haunts in the evening. Not only is booking accommodation this way usually more affordable but it will give you the chance for an authentic experience.
8. Dine like a local
Not only is experiencing new cuisines part of the joy of travelling, but you're likely to eat far better, as well as save money, when you eat like a local. What does this mean? Well, usually it means avoiding any restaurants with a view of a major attraction, for example, don't pitch up at a cafe next to the Colosseum. Side streets are your friend, always try the street food, and a little internet research goes a long way to finding that amazing bowl of grub for £1 that you'll talk about for the next ten year
9. Your phone is an amazing travel tool
Your smartphone can not only make travel cheaper, but also much easier. If your network provider doesn't give you data while you're abroad, consider purchasing a local SIM. Some destinations (like Japan) often offer free portable WiFi that you can connect to while you're out for the day. Often countries also have their own ride-sharing apps, great for if you need a taxi, as you can save a lot of money using the local service. Your smartphone really enables planning on the go, and can make for some truly spontaneous, affordable holidays
10. Save on foreign currency exchange
Withdrawing money abroad can cost a lot in charges. Although using a debit card can be cheaper than a credit card, unless you have a credit card with zero foreign transaction fees, most banks will charge for each cash withdrawal on top of a commission fee. To avoid this, take out larger sums so you're charged less frequently, and withdraw in the local currency rather than your own. Keep an eye on the fluctuating exchange rates before you travel and order your currency in advance to get the best deal.
Another great tip, if you'd prefer to keep your spending money separate, is to take out a travel money card which you can load with the right currency and a set budget. They are offered everywhere, and ATMs accept them.