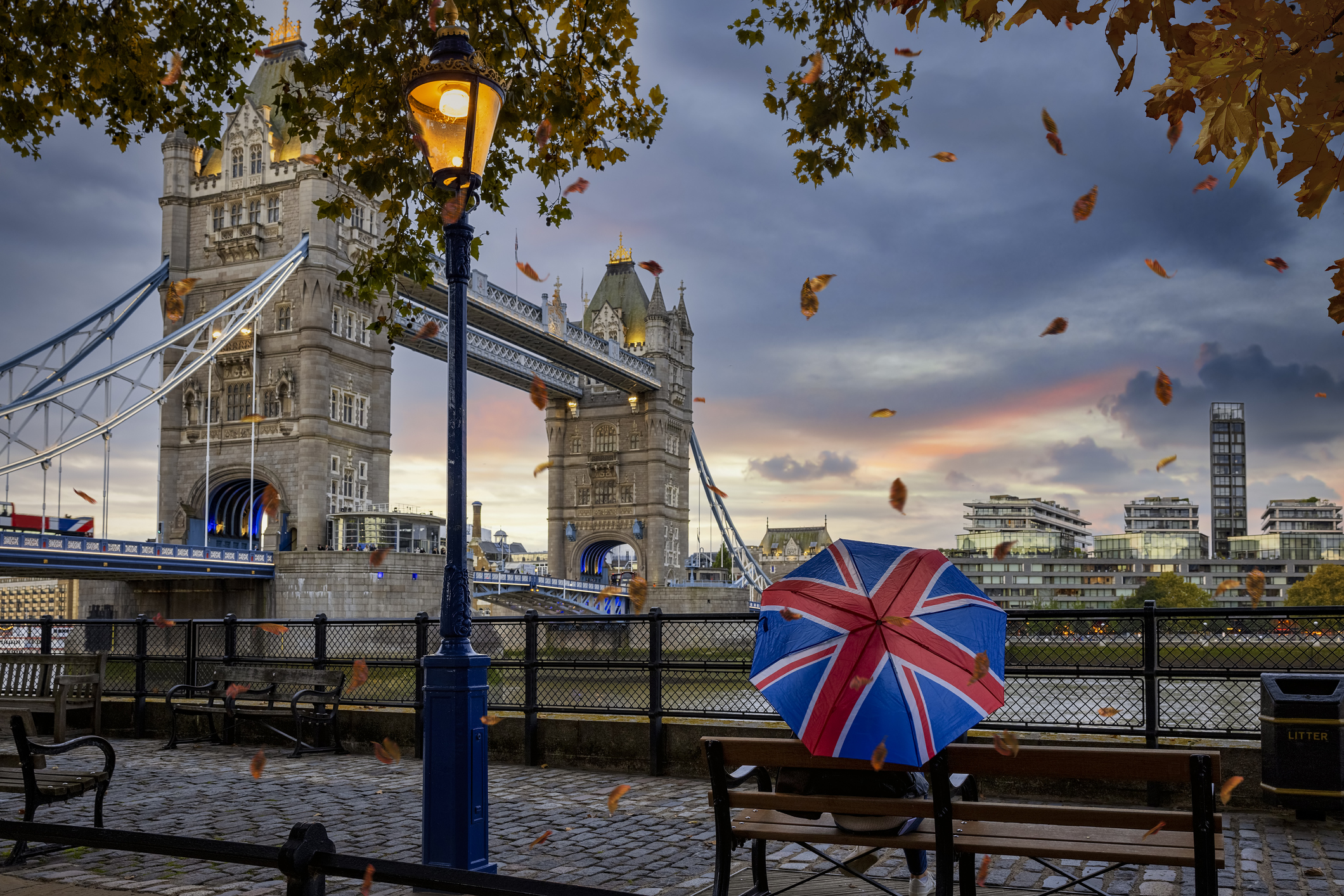 08 Apr

Five of the best things to do in London….

There are so many things to do in London it can be hard to know where to start. We've hand-picked a few of our favourite attractions to give you a well-rounded experience of the Big Smoke.

London is bursting at the seams with culture and history, from pretty gardens to opulent palaces, historic theatres to breathtaking viewpoints.
1. The Tower of London
Address: The Tower of London, London, EC3N 4AB
Opening hours: 9 am-4:30 pm Tuesday to Saturday, 10 am-4:30 pm Sunday to Monday
Secure fortress, formidable prison, luxurious palace… this UNESCO World Heritage site has been many things throughout its 900+ year history. Inside, you'll find an array of Royal paraphernalia on display, including the dazzling crown jewels. These are kept under constant armed guard and are watched over by another icon of London, the scarlet-clad Yeoman Warders — aka Beefeaters.
The main castle is called the White Tower, which was built by William the Conqueror in 1066 to impress and intimidate Londoners and would-be invaders. Inside, a particularly eerie place to visit is the Chapel Royal of St Peter ad Vincula. This ancient place of worship is the final resting place of many people executed by Henry VIII. And yes, this includes two of his six unfortunate wives — Anne Boleyn and Catherine Howard.
2. Royal Botanic Gardens, Kew
Address: Richmond
Opening hours: 10 am-3 pm
On a sunny day in London, there aren't many better places to be than the sprawling Royal Botanic Gardens at Kew. This UNESCO World Heritage-listed garden covers 300 acres and is home to the world's largest and most diverse collection of plants and fungi. Take a stroll through themed gardens, head up high in the treetop walkway or let little ones blow off steam in the interactive Children's Garden.
Even if it rains, Kew is worth a visit. There are plenty of indoor attractions there, including the world's largest Victorian glasshouse. Wander through different climate zones at the Princess of Wales Conservatory or check out the giant lily pads in the Waterlily House. Or, for something a little quirky, check out the Marianne North Gallery. This is home to more than 800 pieces of 19th-century botanical art.
Your tickets include admission to Kew Gardens and access to the Marianne North and Shirley Sherwood art galleries. You can also visit Kew Palace, greenhouses and the Treetop Walkway – plus a 60-minute session in the Children's Garden. Every ticket comes with a map and guide to the highlights of the season so that you won't miss anything.
3. The View from The Shard
Address: 32 London Bridge St, London SE1 9SG
Opening hours: 11 am-7 pm Wednesday, Thursday and Sunday; 10 am-10 pm Friday and Saturday; closed Monday and Tuesday
The UK's tallest building is the place to go for unbeatable 360° views of London. Hop on the high-speed lift and step out 300m above the city (go on a clear day, or you might find yourself in the clouds). The viewing platform spans three floors, giving absolutely epic views of all London's other attractions. With the London Eye, Tower of London, St Paul's Cathedral and the shimmering ribbon of the Thames laid out below, the Shard is the ultimate London viewpoint.
Maximise your visit by booking dinner at one of the skyscraper's three restaurants. Aqua Shard on the 31st floor is modern British, Oblix on the 32nd is a New York-style grill house, and Hutong on the 33rd serves up fiery Northern Chinese cuisine in super sumptuous surroundings. Or, if you want to go all out, book a room at Shangri-La The Shard. Staying at this luxury hotel will give you access to the infinity pool on the 52nd floor — a once-in-a-lifetime experience.
4. Shakespeare's Globe Theatre
Address: 21 New Globe Walk, London SE1 9DT
Opening hours: 11 am-6 pm Monday to Friday, 10 am-6 pm Saturday, 10 am-5 pm Sunday
You don't have to be a fan of England's most famous playwright to enjoy a trip to his theatre (although if you are, you'll be in heaven). While the original building was sadly demolished in 1644, it wasn't completely lost to history. Research by archaeologists and scholars led to its full reconstruction during the 1990s. The result is this authentic Tudor building, which has the only remaining thatched roof in London. It's like taking a step back in literary history.
During a tour, you'll hear fun stories about what life would have been like for those working and performing at the original 17th-century theatre. You'll also learn about the in-depth process of reconstructing it and hear how the innovative circular stage is used for performances today.
5. Kensington Palace
Address: Kensington Gardens, London W8 4PX
Opening hours: 10 am-4 pm Wednesday to Sunday, closed Monday and Tuesday
Get a fascinating glimpse into the life of British Royalty at Kensington Palace. It's still a private residence — Prince William and his family currently live there, as well as Princess Eugenie and her husband. While you're unlikely to bump into them during a tour of the public areas, you'll still feel like you're among royalty. Walk up the Grand Staircase and see how the world's most famous family lives in the King's State Apartments before taking in the opulent Drawing Room.
Until da next Tyme
Sourced from Sky Scanner