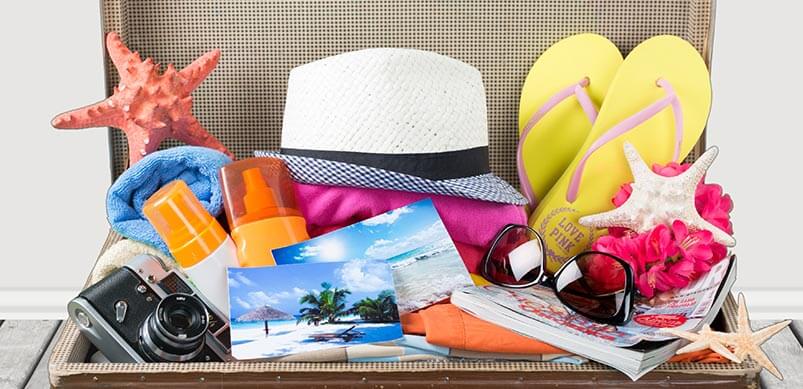 18 Mar

Group travel: how to get it right

If you have been best friends for a while, one of you will probably have said 'we should all go on holiday together' at least once.

So lets do it !

Travelling with your mates is so much fun, but it can come with frustrations. While you get to explore amazing new places with your favourite people, it can sometimes feel a bit like herding cats. Everybody is different and has their own ideas of what a dream holiday looks like.
Group travel tip #1: use a calendar app to nail down travel dates
Everyone has such busy lives, it can be hard to work out exactly when your crew is all available. Take the headache out of scrolling through multiple messages by using a calendar app. For example, Doodle lets everyone vote on dates that would work for them so you can see at a glance the best date to book. This group travel tip is probably the most likely to make your dream of 2023 mates holiday a reality.
Group travel tip #2: travel under one booking
While it can be tempting to leave everyone to sort out their own tickets, booking together can save a lot of money and hassle down the line. With Skyscanner flight search, you can book up to 8 people in one booking. Remember, airline prices fluctuate due to demand, so booking together means everyone gets the same ticket price if you do your research right. Just make sure to check the single ticket price against the group price as a larger group can fall into the next booking class if there aren't enough tickets left in the lower. Being the booker can feel a bit risky, especially if you're worried about being paid back – we have another tip on dealing with this. If you have a points credit card, you get extra perks for taking on the risk:
If you book, you get all of the cashback and points, if your credit card offers this
Your travel insurance might be covered by your credit card
Not all cards offer these perks. Double-check the small print before committing to anything.
Group travel tip #3: be flexible with your departure point
If everyone lives in different places, the easiest way to find the best prices is to add the country – instead of a city – as your departure destination. For example, put in 'United Kingdom' instead of 'Edinburgh'. As well as being a great way to save money, it also means no one feels left out. Even if you all live in the same city, sometimes it can work out cheaper to take a bus or train to another airport. It's always worth doing a bit of cost analysis.
Group travel tip #4: broaden your destination search
You can also get some special deals if you type a country into the destination field. This is especially handy during the planning phase as it shows you what different options are available. For example, if you've decided to go to Mexico, you might find it cheaper to fly into Cancun than San Jose Cabo. It can also be handy for finding cheaper airports. If you're planning a group trip to Benidorm, flying into Valencia might work out far cheaper than Alicante and is just a 90-minute drive.
Group travel tip #5: share a hold bag
Sometimes a carry-on case just isn't enough, but you can't justify paying for a full 23kg hold bag either. This is the beauty of travelling with friends – you can share. Find someone to buddy up with, add a bag to the booking, and split the cost.
Group travel tip #6: quickly share accommodation options
To decide on where you want to stay, it's a good idea to get a list of requirements from everybody. Ask your friends questions like:
Do you want to stay in the city centre, or a little out of town?
Does it need to have a swimming pool?
Would you rather stay together in a villa, or share a few rooms in a hotel?
Is all-inclusive your vibe, or would you rather go out to dine and drink?
Once you've decided on your list of requirements, use Skyscanner to find the perfect place to stay. You can use our hotel search filters to whittle down the results. Once you find a few places that hit all the requirements, you can quickly share links with your WhatsApp/ telegram chat using the Skyscanner app.
Group travel tip #7: use apps to keep track of shared finances
Shared costs are at the heart of most fall-outs and arguments during group trips. Forgotten pledges to pay you back later can quickly descend into resentment. If you ask us, it's best to avoid any issues from the offset. Before you even book your flights, get everyone in your travel gang to download the same budgeting app. This will make it easy to split bills, calculate who owes what and see who's being left in the red.
Until da next tyme
Sourced from Sky Scanner