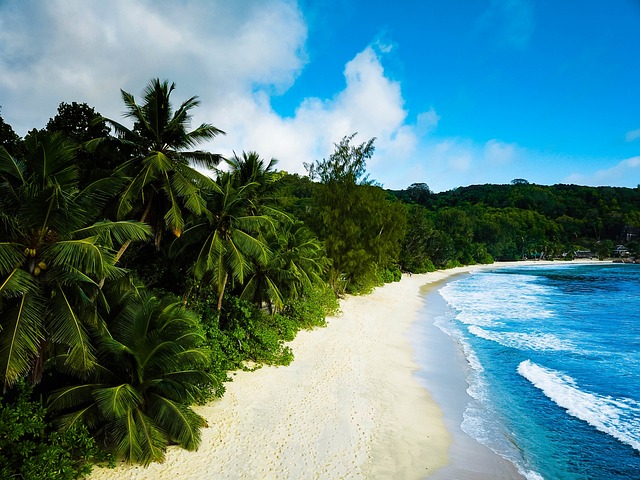 09 Sep

Where to go in October…

October is a great time to get away. Not only do you get to escape the cooler UK temperatures, you also get to maximise the half term holidays and perhaps even celebrate Halloween.

If you're starved for vitamin D and wondering where to go in October, here are some recommendations.

By October, summer can feel like a distant memory.As the days grow shorter and colder in the UK, it's the perfect time to take a trip to somewhere warmer. After all, many parts of the world are hot in October.

In the southern hemisphere, it's spring and things are just beginning to heat up. Meanwhile, hot parts of the northern hemisphere, like southern Europe and the Middle East, are transitioning from sweltering summer temperatures to pleasant autumn warmth – ideal for exploring. As it's shoulder season, there are inevitably fewer crowds and better deals to snap up, too.
1. Zurich, Switzerland
Zurich enjoys pleasant October temperatures that are neither too hot nor too cold. Autumn is a wonderful time of year to get out and explore Switzerland's glorious outdoors. And, with a base in bustling Zurich, you're never short of great places to eat, drink and shop after a long day walking in the nearby lakes and mountains.
Fans of autumnal activities will enjoy strolling alongside Lake Zurich with an artisan coffee in hand. Pick one up from MAME, owned by champion baristas Emi Fukahori and Mathieu Theis. On overcast days, dip into the large Kunsthaus art gallery with its collection of works by Van Gogh, Monet and Swiss artist Alberto Giacometti. Entry is free every Wednesday.
Or, head out of the city to The Jucker Farm in Seegraben (45 minutes by public transport). Each year they have a pumpkin exhibition, showing off more than 400 of the autumnal vegetables. Another outdoorsy activity is climbing Uetliberg, the mountain overlooking the city. There are a few well-maintained paths to the top so you can enjoy a few pleasant hours on the mountain. There's also a train, for those who forgot to pack their hiking boots.
2. Amman, Jordan
The rich culture and history of Amman is best discovered in October, when scorching summer temperatures are replaced by warm afternoons and cool evenings. You'll find oodles of culture in Jordan's capital city. It's packed with ancient attractions dating back to the Roman and Byzantine empires.
Start at the historic Citadel at the top of Jabal al-Qala'a hill. Here, you'll find crumbling pillars from a Roman Temple of Hercules as well as the 8th century Umayyad Palace complex. Then, watch the world go by from a café terrace on Rainbow Street. The local tipple here is sweet mint tea.
One non-negotiable thing to do in Amman is take a day trip to Petra. This spectacular ancient site is a three-hour drive from the city, but it's well worth the early rise to see the intricately carved buildings that were cut straight into the rock of the valley walls as long ago as the 5th century BCE. October is one of the best times to visit, as temperatures are mild enough to take your time exploring. The first rains arrive this month, so the valleys and hills surrounding the arid landscape of Wadi Rum start to turn green – gorgeous for a hike.
3. Nadi, Fiji
Wondering where to go in October for a paradise beach break?Look no further than Fiji. Despite October being one of the best times to visit Fiji weather-wise, it's still shoulder season. This means less crowds and more bargains. So, what is there to do besides relax with a cool drink in a beach hammock? We're glad you asked!
Head inland for a relaxing stroll through the lush Garden of the Sleeping Giant. This tropical park is home to more than 2,000 types of orchids, as well as water lily ponds and walking trails. If you're in the mood for a spa day with a rustic twist, take a trip to the nearby Tifajek Mud Pool and Hotspring. The local village community runs the space, where you can bathe in natural warm waters, enjoy mud wraps and treatments or learn a bit about local customs.
While Nadi is the jumping off point for visiting Fiji's many paradise islands, you don't need to hop on a boat to enjoy the quintessential Fiji break. Wailoaloa Beach is just a short drive from Nadi. Its laid-back bars, mountain views and tranquil surf make it an excellent base for an October break in Fiji.
Until da next Tyme
Souced from SkySacanner